HOMILY FOR THE 14TH SUNDAY IN ORDINARY TIME (YEAR A)
Fr. Bonnie Nkem Anusiem Ph.D.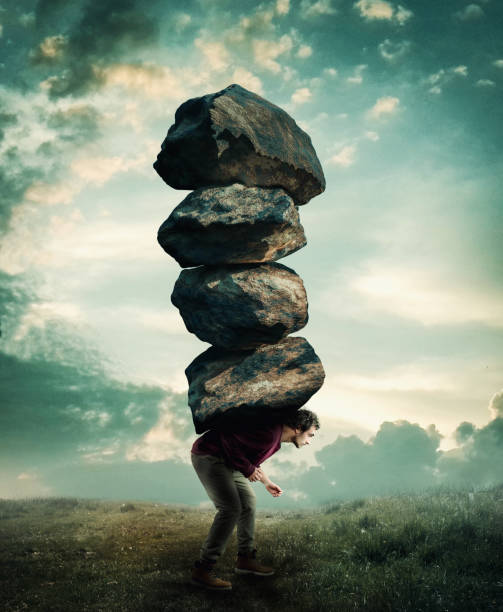 Once upon a time, a kind-hearted man was riding his wagon through an Indian countryside heading towards the city. On his way, he saw a farmer trekking to the city center with a massive sack of fruits on his head. Stopping, the kind man offered to give the farmer a ride if he would sit at the back of the wagon.
The farmer accepted the offer, but sitting at the back of the wagon, he still had the sack on his head. When the kind-hearted man saw the farmer in that position, he stopped and asked him to feel free to drop the bag and enjoy the ride. Replying, the farmer said, "I am grateful to you for offering me a ride, but I don't want to bother you with my load; I can carry it." Can you imagine that?
In the First Reading today (Zechariah 9:9-10), we hear the same narrative of Palm Sunday when we celebrate the Triumphant Entry of our Lord Jesus Christ to Jerusalem riding on a donkey before his passion and death. The central point in that narrative is the King that humbly rides on an ass (donkey), the animal that transports heavy loads from one location to another.
Among other highlights in the Gospel Reading today (Matt. 11:25-30), our Lord Jesus Christ gives us a life-changing invitation to come to him with our labors and burdens so that we can have rest. Furthermore, he invites us to take his yoke and learn from him, for he is meek and humble of heart, and we would find rest for our souls.
What is your Burden?
Just as we have different physical appearances, we also have different shapes and sizes of burdens. Life without a burden is almost impossible. Burdens could be physical, emotional, mental, or spiritual. They are those sicknesses of the body that often defy medical solutions. They could be those torrents of feelings that get us depressed and devastated. They could be those habits that die hard. They could also include the siege of sin in our lives that separate us from God (Isaiah 59:2).
Bring your Burden to the Lord
There is always a discomforting burden confronting even the best among us. Remember the narrative of St. Paul when he prayed for the end of his burden, and the Lord said to him, "my grace is sufficient for you for my power is made perfect in weakness" (2 Cor. 12:9).
We are often like the farmer on the journey of life with some massive burden on us. Our Lord Jesus represents the kind rider of the wagon who offered to take us on a free ride. However, like the farmer, we often choose to keep the burden on ourselves instead of dropping it in the wagon to enjoy the free ride.
Complaining and freaking over your burden would not make it easier. The only way is to bring them to the Lord. We ought to bring them to the Lord because he is able and available to assist us with our burden. The Book of Psalm (55:22) says, "Cast your burden upon the Lord, and he would sustain you. He will never allow the righteous to be moved".
Furthermore, our Lord tells us to take his yoke and learn from him because he is meek and humble of heart, and we shall find rest for our souls. We might be asking a vital question here, "what is the yoke of the Lord?" In animal farming, a yoke is often a wooden harness around the neck of a beast of burden like a donkey, usually two at a time to enable them to pull a heavy object. In a broad sense, a yoke evokes submission and compliance.
When our Lord says, take my yoke upon yourself, he was telling us to fit into the mold of obedience and submission. Notice that he added, "and learn from me" because he did the same following the will of his Father, and he did so with meekness and humility (Phil 2:6-9). In other words, Jesus, our Lord, is asking us to bring our burden to him with humble submission, and he would take them up. He ordered them, and he would pay the bills. He is good at paying bills, remember that he paid the ultimate bill on the cross when he said, "it is finished!" (John 19:30).
Before we conclude, there would be a need for us to examine some of the obstacles to our bringing our burden to the Lord.
Pride: Pride deprives us of the favors from the Lord as God resists the proud but gives grace to the humble (Prov. 3:34; Jas 4:6; 1 Pet.5:5) A famous scripture tells us that pride goes before destruction, a haughty spirit before a fall (Prov. 16:18).
Remember that our Lord said that we should learn from his humility because it takes a humble heart to bring a burden to the Lord. The cure to pride is humility. St. Peter says that we should humble ourselves under the mighty hand of God, and in due season he will exalt us (1 Peter 5:6).
Fear: Fear is a significant obstacle in our spiritual journey. One funny thing about fear is that it often presents false evidence to us. We can make FEAR an acronym meaning False Evidence Appearing Real. In another way, FEAR says, Forget Everything And Run.
In fact, in the whole of the Bible, the instruction "do not be afraid" appeared 365 times, and you know what that means, as we have 365 days in a year. The cure to fear is Faith. Our Lord spent time talking about faith in most of his teachings. Faith is vital in our relationship with God because we cannot please him without faith. FAITH can also be an acronym that says: Forward All Issues To Heaven.
As we march into a new week, let us be intentional about bringing our burdens to the Lord with humility and faith, knowing that he would supply all our needs according to His riches in glory in Christ Jesus, our Lord. God bless you and have a wonderful week ahead.
Fr. Bonnie.